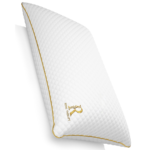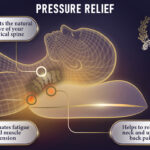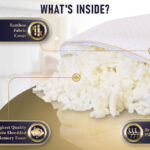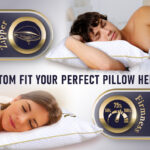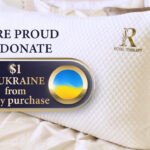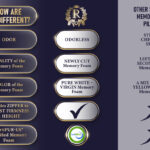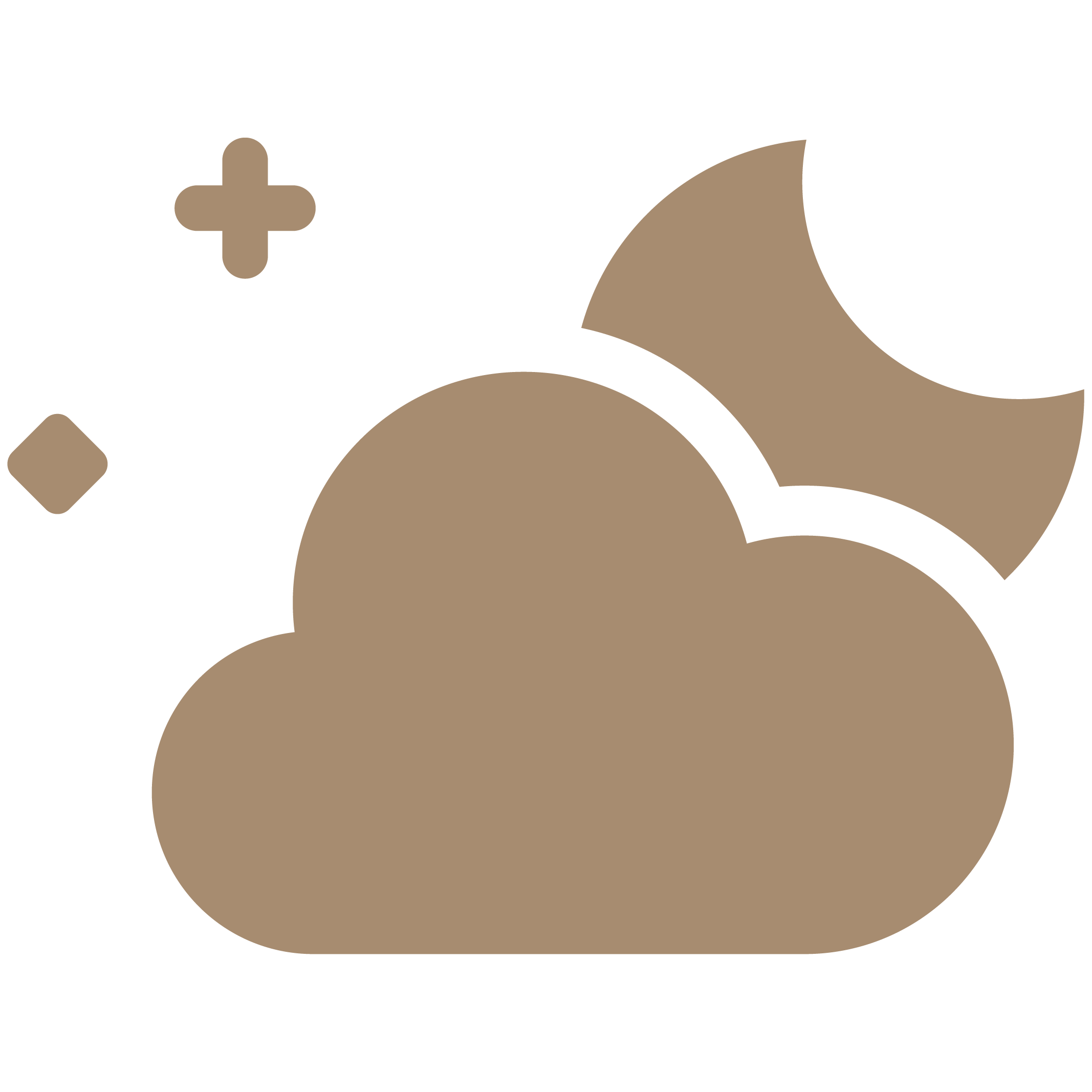 Risk-free, 100-night pillow trial
Try your new pillow in the comfort of your own home for 100 nights risk-free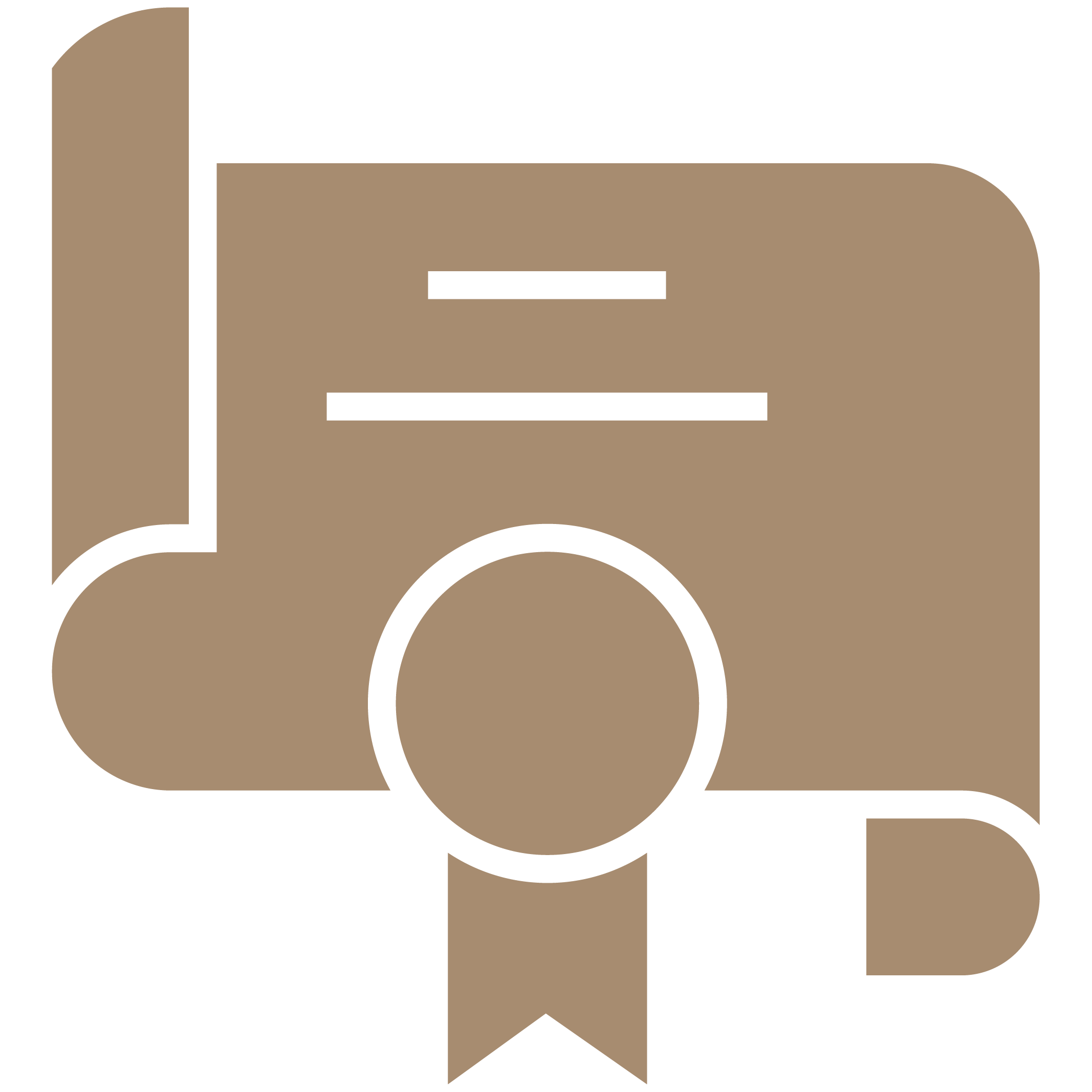 5-year warranty
Our industry-leading 5-year warranty backs your pillow for up to 5 years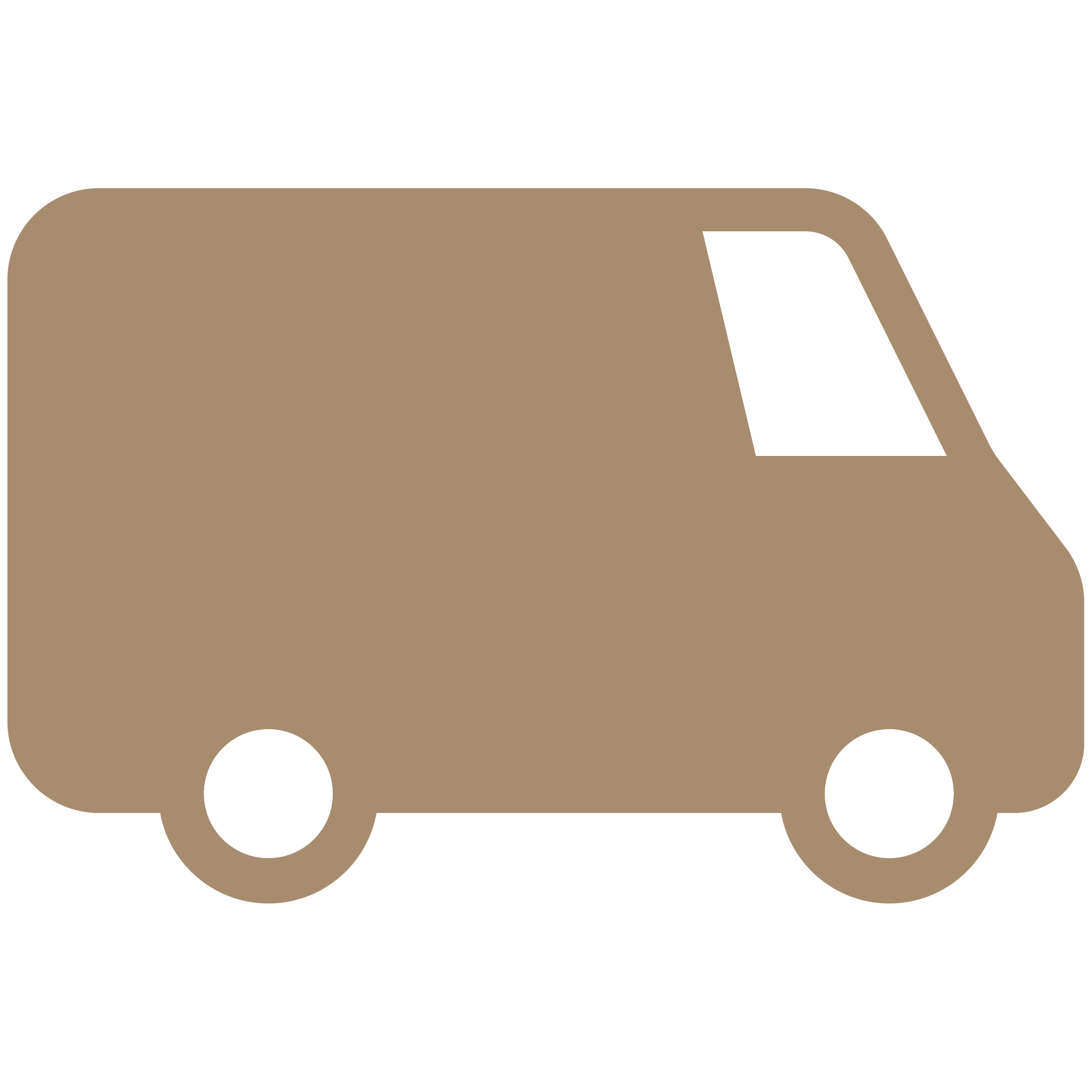 Free shipping
We offer free, no-contact shipping throughout the contiguous U.S.
Returns are Easy and Free
We offer solutions to help you fix what's wrong. We'll take care of your return shipping cost.
Shredded Memory Foam Pillow
The Premium Shredded Odor-Free Memory Foam Pillow from Royal Therapy will have you sleeping like a baby with its perfect support and variable firmness.

ROYAL THERAPY's memory foam is CertiPUR-US certified, meaning it's guaranteed to be free of chemicals and toxins you really don't want to sleep with
ADJUSTABLE – You can unzip the pillow cover to remove extra foam to make the pillow just the way you like it.

EASY TO CLEAN AND MAINTAIN- our Premium Shredded Memory Foam Pillow has a polyester/bamboo cover that is cool and comfortable for sleep

Inside ROYAL THERAPY pillow, you'll find shredded visco elastic memory foam which you can add or remove depending on your needs.

THE FIRM, YET MOLDABLE SUPPORT gently cradles your head and neck, relieving pressure that often leads to aches and pains.
Fast and free no-contact delivery

Risk-free trial for 100 nights 

Returns are easy and free 

Limited 5-year warranty
Made without Ozone Depleters
Designed for Better Sleep

Tested for Toxic Chemicals
Luxurious Feel
UPC

N/A
Gold Seal of Excellence
Sleep Comfortably
at Night
12,756+ Reviews
Average of 4.7 stars
Most Versatile and Comfortable Pillows
Top-Rated Pillow
Sleep
Comfortably
Comfort You Will
Love
Designed to Enhance Sleep
Alleviates Pressure Points
Eco-Friendly
Production
Description
BEST SPINAL ALIGNMENT – Our luxury cervical firm pillow gives greater resistance under the heaviest parts of the head and equally supports the lighter more pressure sensitive neck area. ROYAL THERAPY memory foam pillow helps reduce tossing turning and discomfort. It allows your muscles to relax properly offering natural spinal support to your body adjusting to your unique shape promoting a deep restful sleep.

HELPS WITH GOOD SLEEP – it is commonly believed that the spinal alignment also aligns the airways better allowing easier breathing at night. The lack of pressure points during sleeping with ROYAL THERAPY shredded pillow may also be a benefit to those with sleeping problems as there is less tossing and turning. This leads to sound restful sleep.

EXTRA DURABLE AND AESTHETIC PILLOW – ROYAL THERAPY Memory Foam Pillow retains its shape so it will not go flat like traditional pillows. ROYAL THERAPY special foam conforms to fit the neck and head but as it is cooling it reverts to its original shape. Memory foam returns to its shape reliably again and again. It will outlast other high quality pillows simply by design.
PRESSURE RELIEF
Royal Therapy is largely considered to be the most versatile and comfortable pillows for sleeping you can buy. It's filled with shredded memory foam that gently cradles your head and neck, relieving pressure that often leads to aches and pains.
Equally supports the lighter more pressure sensitive neck area
Helps reduce tossing, turning and discomfort.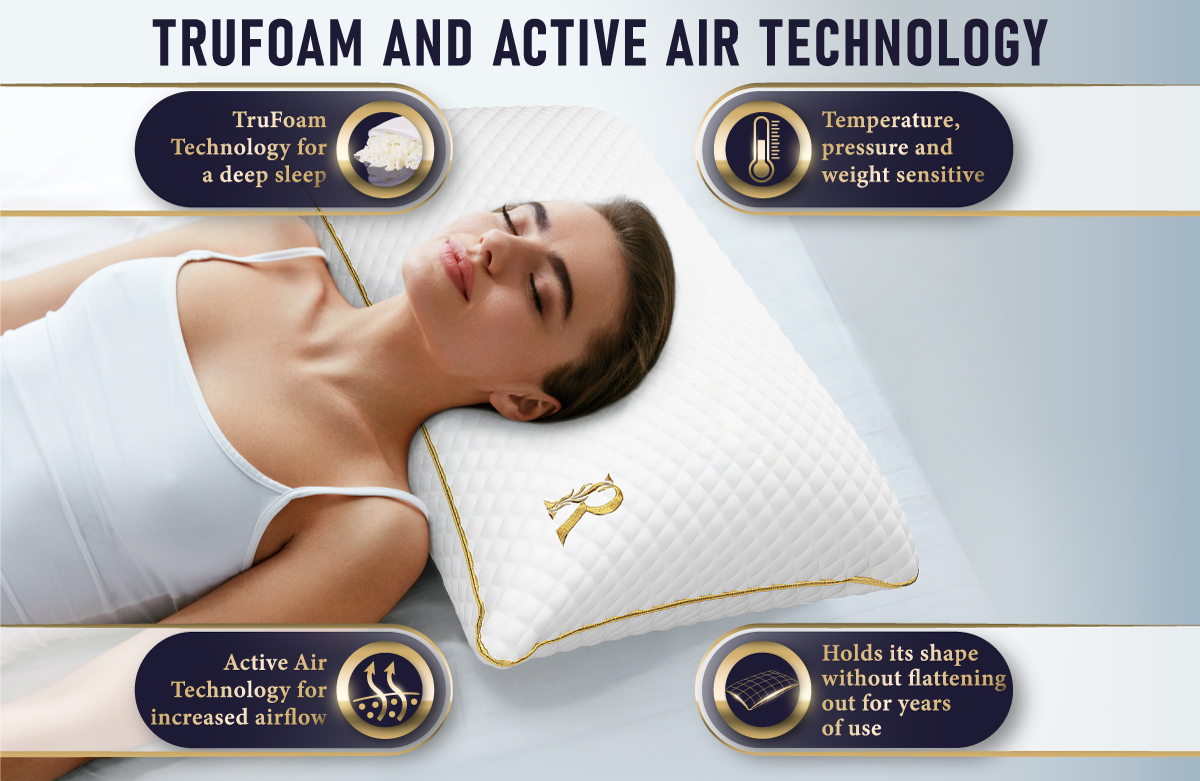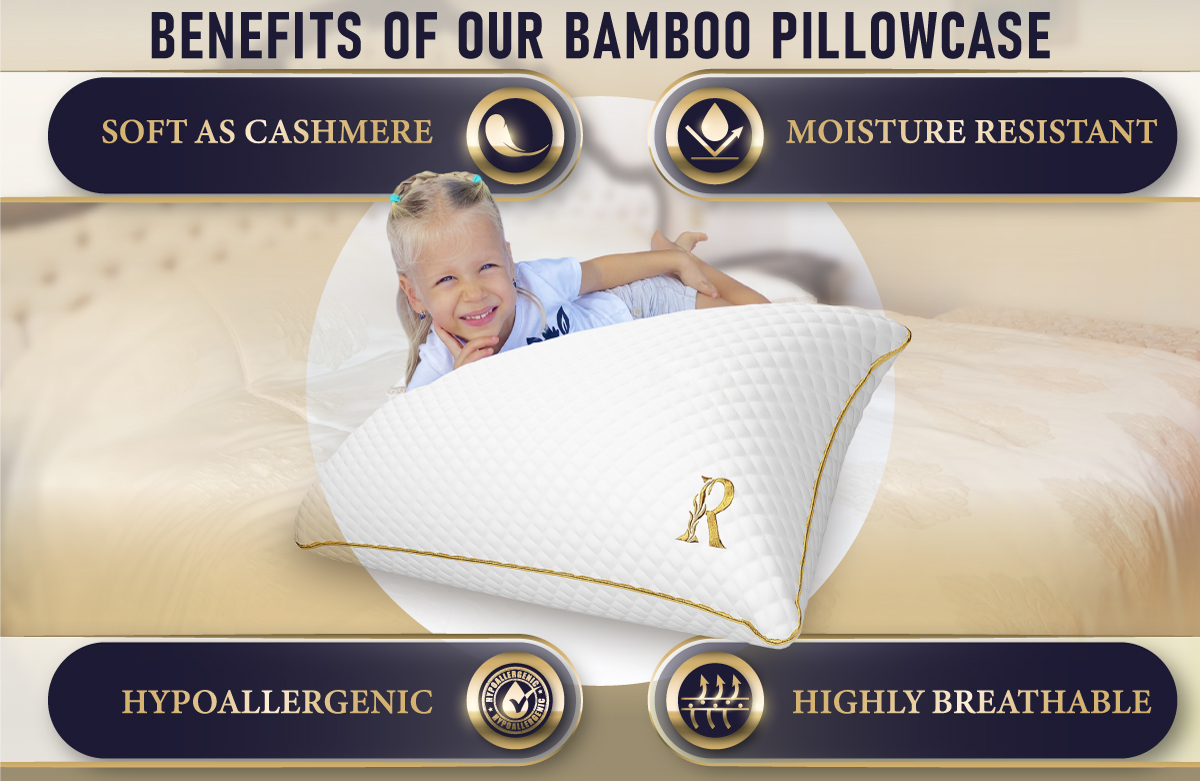 Odor-Free Hygienic and Hypoallergenic w/ Cotton Cover
Our odor-free memory foam pillow is completely safe and nontoxic. Royal Therapy memory foam bed pillows are naturally hypoallergenic, inhibiting the growth of bacteria, mold fungus and dust mites.
Great advantage for those with allergies to dust mites feathers or other natural pillow materials
Constructed with heat dissipating technology that eliminates thermal build-up while you sleep.
Our reviews
Only logged in customers who have purchased this product may leave a review.